Minimally Invasive and Biomimetic Cosmetic Dentistry
Dental Wellness Airway minimizes the use of metals for our Manhattan cosmetic dentistry, when possible, and use mostly tissue friendly porcelain and tooth colored restorations. We fabricate Selenite* (patent pending) Embedded inlays, onlays, crowns, as well.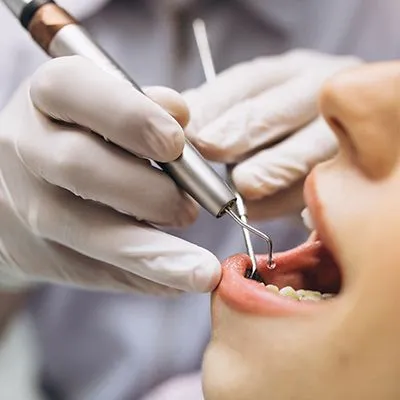 Composite Fillings
Our Manhattan cosmetic dentistry group is passionate about using only the highest quality, longest lasting, safest restoration materials. We are a mercury free office. If you have one of the silver-colored, amalgam fillings that were the standard of care decades ago, you may be exposed to mercury. While the data is still inconclusive about the potential hazards of amalgam fillings caused by mercury, the disadvantages of amalgam fillings compared to composite resin solutions are clear.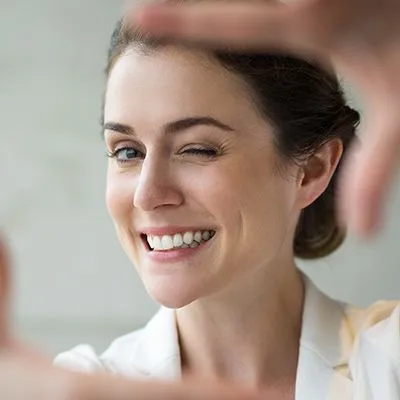 Cosmetic Bonding
If you want to brighten, straighten, or otherwise correct smile imperfections, you may think porcelain veneers are your only option, but we may be able to use composite resin filling materials to correct and conceal multiple smile flaws in just one appointment. This cosmetic procedure known as dental bonding offers a same day treatment option as opposed to porcelain veneers. We don't recommend dental bonding for every patient, but for those who have minor flaws on a limited number of teeth, direct bonding is a great option.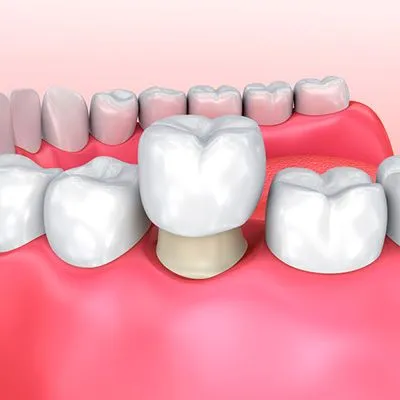 Dental Crowns and Dental Bridges
Dr. Laura Torrado and her dedicated team offer treatments that look, feel, and function just like natural dental structures. Crowns fit over the top of damaged teeth to replace lost tooth structure and repair damaged teeth.
Dental Veneers and Dental Laminates
Veneers are thin sheaths of porcelain that fit over the front surface of teeth to conceal any number of smile flaws including chips, cracks, gaps, and stains. We recommend these cosmetic smile transformations for any patient looking to transform their flawed teeth to flawless smiles. During your initial visit, we'll prepare teeth, capture impressions, and place a temporary. When we receive the final veneer from our lab, you'll return to exchange the temporary for a natural looking and feeling porcelain veneer.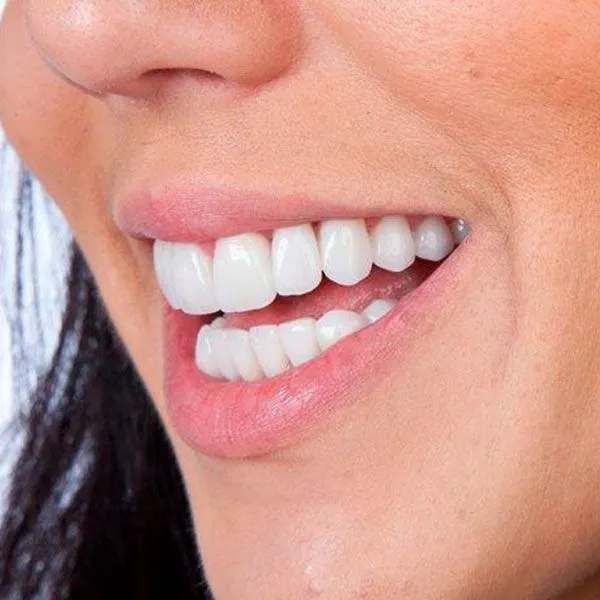 Smile Makeover
Our team at Dental Wellness Airway focuses on transforming ordinary smiles into something that is brilliant and stunning. Using a variety of cosmetic dentistry procedures, we will start with a comprehensive exam to learn more about what goals you have for your smile. A treatment plan will be explained and presented to you so together we can make the best cosmetic decision for you.
*Patent has been filed for Selenite inclusions on all restorative work and pending as of January 2019