Laura Torrado DDS, FAGD
We are an integrative holistic dental practice that delivers dental care with a whole-body approach.

We educate our patients on the health and maintenance of their entire mouth; mindful of the repercussions and imbalances that a less than healthy mouth will cause on the rest of the body. At the same time, we detect and inform of the presence of any signs and symptoms in the oral cavity that might be a warning about disease in the rest of the body.
As restorative sleep is the main recourse our bodies have to regain energy and heal ourselves, it is only fit that within our wellness approach we are committed to treat sleep apnea. If you have tried a CPAP and are unable to use it, we can help by custom making a sleep-mouth appliance.
ORAL HEALTH AND ORAL AESTHETICS
Oral health impacts overall health and vice versa. Changes to oral tissues – such as bleeding gums, magenta tongue, or cracked lips – not only have aesthetic implications but also often indicate nutritional deficiencies. Heart disease diabetes and the functioning of the immune system can be affected by bacteria from the mouth. Dietary or gastrointestinal acids can cause erosion of enamel or dentin increasing the risk of caries or other periodontal disease. We educate patients so that they can make an informed decision regarding treatment options.
Book an appointment for an evaluation and to get you back on track towards good dental health.
---
LAURA TORRADO, DDS, FAGD
---
Call Us!
(212) 265-0222
---
Dr. Laura Torrado specializes in designing beautiful smiles with veneers or the appropriate type of restoration needed, combining function, longevity and facial aesthetics. She graduated from NYU College of Dentistry in 1989. Her previous studies include a bachelors of science and a doctor of odontology degree in Uruguay. She has continued her post-graduate studies in full mouth rehabilitation and fixed and removable prosthetics at NYU.
At Buffalo State University, she completed the advanced program in esthetic dentistry and is an avid participant in numerous continuing education courses both nationally and internationally.
Dr. Torrado is a Pankey scholar and a graduate of the Kois Dental Center in Seattle whose curriculum includes 9 courses with the latest advances in aesthetics, implants, and restorative dentistry. In 2004, she completed her certification in Invisalign Technologies, and in 2005, she received her fellowship from the Academy of General Dentistry.
In 2015, Dr. Torrado completed her Dental Sleep Medicine Residency at Tufts University School of Dental Medicine. Sleep Medicine and Facial Esthetics are part of her practice as well as TMD therapy and treatment of Bruxism. Additionally, Dr. Torrado completed 25 hours advanced training between 2015 and 2017 to earn a designation as a qualified sleep dentist from the American Academy of Dental Sleep Medicine. This designation gives further credence to Dr. Torrado's skills a sleep dentist.
In February 2017, Dr. Torrado completed a TMD residency at TUFTS University and in April 2017, Dr. Torrado completed a residency in cranio facial pain with the AACP.
---
Academy of General Dentistry
American Academy of Cosmetic Dentistry
American Academy of Women Dentists
American Academy of Facial Esthetics
Academy for Sports Dentistry
American Academy of Dental Sleep Medicine
American Academy of Facial Orthodontics
Academy of Laser Dentistry
American Academy of Craniofacial Pain
American College for Advancement of Medicine
American Academy of Cosmetic Orthodontics
Academy of Applied Myofunctional Sciences
Academy of Bioesthetic Dentistry
---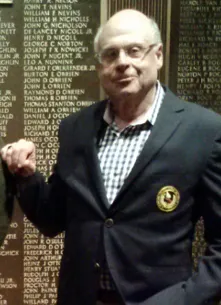 THEODORE BELFOR, DDS
---
Call Us!
(212) 265-0222
---
Dr. Theodore R. Belfor is a graduate of New York University College of Dentistry, a Senior Certified Instructor for the International Association for Orthodontics (IAO) and has been in private practice for more than 40 years. Dr. Belfor is the Co-founder of Advanced Facialdontics LLC, a company specializing in treating breathing and sleep disorders.
Since 2001, Dr. Belfor has specialized in patient treatment with the Homeoblock™ a device designed with the Unilateral Bite Block technology®, for face and airway development in adults. Dr. Belfor has been lecturing, teaching and training dentists with the Homeoblock™ and his unique diagnostic protocol for more than 15 years worldwide. His work is devoted to understanding the causes of sleep and breathing disorders through individual patient craniofacial analysis. In 2019, Advanced Facialdontics', POD® appliance, which utilizes the Unilateral Bite Block Technology®, was FDA cleared for the treatment of Bruxism and TMJ. Dr. Belfor is a senior certified instructor for the International Association for Orthodontics.
Dr. Belfor has been published in; The Journal of Craniomandibular Practice (CRANIO), The New York State Dental Journal, The Philippine Journal of Orthodontics, Novoe V Stomatologii (Russia), APEX (UK), The Journal of Cosmetic Dentistry, Aesthetic Dentistry Today, Dentistry Today, The Journal for the American Academy of Gnathologic Orthopedics, The Functional Orthodontist, International Journal for Orthodontics and The journal; Sleep Diagnosis Therapy, Dental Asia and others.
Dr. Belfor is currently treating patients, training doctors and researching the efficacy of appliance therapy for developing and toning the airway for more stable and healthier sleep and improved autonomic nervous system function.